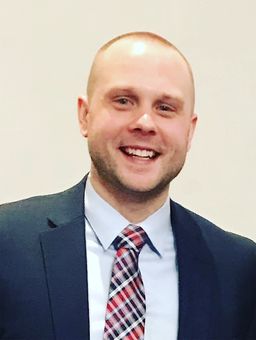 2013 MEB Coach of the Year
Bryce Tesdahl
Director of MEB Minnesota
University of Minnesota-Duluth, Former Assistant Men's Coach
University of Minnesota-Duluth Assistant Coach
Bemidji State University Assistant Coach
Bryce Tesdahl is in his eleventh year working as a camp director, instructor and player development specialist for Midwest Elite Basketball.
Coach Bryce Tesdahl enters his second season as the Minnetonka Head Boys Basketball Coach this upcoming season. Tesdahl led the Skippers to a 12-15 season in 2019-2020. Tesdahl led the Skippers to four Lake Conference wins after only five Lake Conference wins the previous four seasons. Tesdahl coached Skipper Division I talent Cameron Steele (Abilene Christian U.) and helped Cameron have one of the best individual seasons ever in a Skipper uniform.
Before arriving to Minnetonka, Tesdahl spent two seasons as the Head Boys' Basketball Coach at East Ridge High School. In Tesdahl's first year as the Raptors Head Boys Basketball Coach, the program reached new heights. The Raptors finished the 2017-2018 season 23-6 (tied for most wins in program history), took the Raptors to their first ever section final game, and finished the season ranked #5 in class AAAA (highest ranking in program history). Tesdahl added onto the 2017-2018 success by taking another step with the program during the 2018-2019 season. Tesdahl guided the Raptors to their first ever undefeated conference championship, program's first section championship, and a 4th place finish in the AAAA state tournament. During the 2018-2019 season East Ridge Boys Basketball won 25 straight games, finished the season 28-4 (most wins in program history) and were AAAA state ranked all season. 27 individual and team records were broken during the 2018-2019 campaign. Tesdahl had the opportunity to coach UW-Milwaukee Commit Courtney Brown Jr, Ben Carlson 2020 (University of Wisconsin Commit), and Kendall Brown 2021 (National Top 25 Prospect) during his tenure. Tesdahl finished his Head Coaching tenure at East Ridge with a 51-10 record and an overall record of 94-23 during his four seasons as a Head Coach.
Prior to his arrival at East Ridge, Tesdahl was the Head Boys Basketball Coach at New Prague High School. Tesdahl led the Trojans to two straight Wright County East Conference Championships and consecutive 20 win seasons (2015-2016: 20-8, 2016-2017: 23-5). Before his tenure at New Prague, Tesdahl was the Men's Basketball Graduate Assistant Coach at the University of Minnesota Duluth from 2012-2015 and All-NSIC and Region point guard at NCAA Division II Bemidji State University from 2008-2012.
Tesdahl led the Trojans to a 20-8 season in New Prague's inaugural season in Minnesota's Class AAAA. The Trojans won the 2015-2016 Wright County East Conference Title and made it to the Section 1AAAA Semifinals before being knocked out by State Runner-Up Lakeville North. During his second season, Tesdahl and the Trojans won the Wright County East Conference again, went 23-5, and earned the Trojans their 1st top ten ranking in MN's class AAAA in the history of the program. During Tesdahl's two seasons at New Prague, five of his players continued on to play collegiate basketball at NCAA DII, DIII, and NAIA schools after graduation. Not only did Tesdahl make a great impact at the varsity level, Tesdahl made it a priority to build and work with the New Prague Traveling and Youth Basketball Associations on a monthly basis.
Tesdahl served as the Bulldogs graduate assistant from 2012-2015. Tesdahl helped the Bulldogs increase their win total from 8, 12, to 16 wins from year 1-3. During his second season, Tesdahl coached, developed, and recruited multiple NSIC All-Conference 1st team and 2nd team players. Multiple former UMD players are now playing professionally overseas across the world. At UMD, Tesdahl's primary duties included individual player development, recruiting, scouting, film exchange, travel coordination, academic monitoring, and alumni relations.
Before his arrival to UMD as a graduate assistant, Tesdahl finished his playing career at Bemidji State University as one of the best players in school history. Playing in an elite NCAA DII conference, Tesdahl set the NSIC single-season record for assists with 144 at the time. He dealt out 173 assists on his senior season, which broke his previous school record for assists in a season. Aside from his individual accolades, Tesdahl led BSU to the NSIC Conference Title during the 2011-2012 campaign and a berth in the NCAA DII Tournament. BSU finished their record-setting season with a 22-9 record.
Tesdahl prepped at Crosby-Ironton High School (MN) and left as the Ranger's all-time leading scorer with 1,943 career points. He set the single season record for assists in Minnesota and the assist record in the Minnesota State Tournament. As a senior he helped lead the Rangers to a 32-1 record, a Mid-State Conference Championship, Section 8AA Championship and a runner-up in the Minnesota State Class AA boys' basketball tournament. The four-year varsity starter was named Minnesota's Class AA Player of the Year, State Tournament Class AA All-Tournament Team, and Minnesota Associated Press' All-State Second Team Selection at the conclusion of his senior campaign. Tesdahl was also named the Brainerd Dispatch Player of the Year his junior and senior seasons.
Tesdahl's basketball roots run deep as he is the grandson of the late legendary Head Coach Bob McDonald (Chisholm High School) who had been a Head Coach for 59 years and owns more victories than any Basketball Coach in Minnesota History (1,012). McDonald was inducted into the National High School Hall of Fame July 2014 in Boston, MA and Chisholm High School named the court after his grandfather. Tesdahl's father Neil is a long time assistant coach at Crosby-Ironton High School (30 years) and his mother Sue was the Head Girls Basketball Coach at C-I before Coach and his two brothers (Brock and Brady) grew older.
Coach Tesdahl has been married to his wife Becky since June 2017 and had a baby daughter in December 2019 named Tatum. Becky is an avid basketball supporter and rarely misses a game during the season